. . . . this is the continuation of Founder's Story.
Confession No. 4 A Cubicle is claustrophobic symbol of stagnation.
Cubicles for me are claustrophobic spaces that symbolize your status in the corporate world. I feel like a hamster on a treadmill. The wider the space and the bigger the table, the more powerful and important you are in a company. It is so disappointing to see that most people who are doing the hardest work in a company have the most claustrophobic cubicle. I believe that in order for an employee to be productive, he must have a decent working condition and has the necessary tools from his company to perform his duty.
Here's another story:
So I was working for another company as a field reporter. As a reporter, you are expected to do field jobs, interviews, observation reports, gather information from reputable sources, and research. Question is: Do I have to provide my recorder and the computer where I need to type my articles? Please don't tell me that your answer is a resounding "yes". Of course the company has to provide it!
Since that company had no plans of doing so, I decided to provide the things that I need (Well, that's professionalism and resourcefulness by the way). That was one of the exciting jobs that I had and I was that young man full of vigor and passion to his work. (You see what I'm saying, you have to fuel the passion of your employees.) I survived working for that company for almost a year.  I typed my reports on my own laptop (since, they don't have any spare computer for reporters and not to mention that their OS is still a 2003 Windows XP to date). I provided my own recorder. I even spent my own money to buy "tokens" for people who had been helpful as regular source of information and as advertising sponsors (I did it on that company's behalf which should be a must for all media outlets). Building relationship to reputable sources and linkages who are supporting the company will always make the difference in the industry. That company doesn't understand anything about this approach. It did not surprise me that after I left, the linkages I built also walked away from supporting the company. I also spent my own money for my transportation without reimbursement since it would take you months before they would reimburse money to employees.
While every executive has their own comfy office, the true "laborers of progress" are working their ass off on a rotating chair with a very poor back support in a 5×4 feet cubicle. I am not demonstrating any form of communistic or socialistic point of view. I am calling for just and healthy workplaces for all employees.
Confession No. 5 Another year, would have been great but "Intolerance" is a better choice. I have a life to live.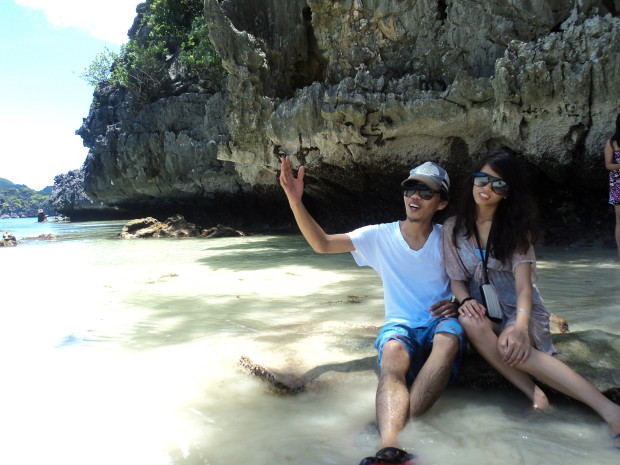 After two years of full-time corporate positions in several companies, I ended the affair. I've figured that I if would stay in those companies, I have to deal with issues and solutions which are blindly bumping each other within the corners of the company. My last corporate job could be considered as a "high" position but the real value of which was less than appreciated by the company which created the post. I felt that there was so much office strife that everyone would broke down once in a while and would sob  in the corner. Clearly, it was not for me (and nobody deserves that kind of corporate life).
I walked away with less than $200 in my savings, which was good enough for a month. I started as a freelance writer with $2/hour rate. Projects poured in and before I knew it, I was earning 4-5 times more than my monthly earnings before. I was also trained and entrusted by my clients to work on other aspects of their business like project management, marketing and branding, internet marketing, and other virtual assistance duties. I've fallen in love with my career that I've even invested in my education. I took up class after class., webinars after another webinars, and online courses after another. Competence and skills are must-haves in this industry. Eventually, my entrepreneurial side has flourished and I started an online agency for writers, virtual assistants, and social media managers (Update (3/19/14: I closed this agency already and passed it to someone). I have employed a half dozen people and working on employing and training more online professionals in the future.
I am more alive than I used to be. I am healthy and have been doing my sweat routines in my room ( which I could not do in my corporate lifestyle). I am getting enough sleep (at least six hours a day, which is far better than the four hours rest that I had before). Life has never served me this well before.
Now, I'm building abundance, health, social responsibility, knowledge, faith, and my future. This has been a loooooong confession/story. To conclude how I see things in life now, I will leave you with this quote:
"We are all inventors, each sailing out on a voyage of discovery, guided each by a private chart, of which there is no duplicate. The world is all gates, all opportunities."― Ralph Waldo Emerson
AND this illustration from ZenPencils.com. Read the article here: