Surprise . . . surprise . . . Yes, it's the ULTIMATE DECEPTION.
You are not your own boss! And as long as you trade your hours for money and you are bound to someone else's bidding and whims, you ARE NOT your own boss! As long as your only product is yourself and your time, you are not 'D BOSS.  About time to spill the beans . . . redirect your mindset to reality . . . I was lost when I started. Don't repeat my mistakes. If you're curious how I'm doing this, feel free to read a bit more below.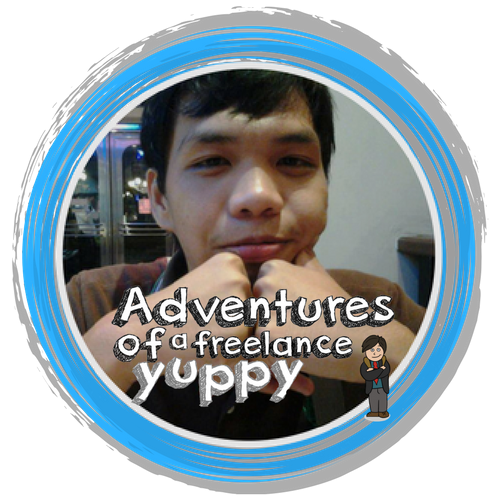 Hi! I'm Monnel "Mon" Espiritu.
Main Author
I'm the author of this blog and I would love to share my adventures and journey to becoming a successful entrepreneur while doing freelancing on the side.
My formula is simple: To solve problems that are aligned with my passion, skill set, and life goals.
I don't always aim for the "grand conquest" nor aim to build the next unicorn. I only have three things in mind every time I work on a project:
My pursuits must be a solution for "real and palpable" problem.
It is profitable that it can scale.
It is sustainable that it can last through tough times and;
It makes people happy and fulfilled.
This is my ultimate litmus test in freelancing and entrepreneurship. Believe me, you don't have to build something BIG to meet all these standards.
I've been freelancing and engaging to different entrepreneurial pursuits way back in high school days. Even in elementary school days, I love dreaming about how I can grow my daily allowance. If there's one thing I learned, if you can solve a problem (simple or complex), you will be paid. How you "scale" your solution to a problem; how it performs in trying situations; and how you make your customers/clients feel will determine your fate of becoming a real boss.
Am I D' Boss Already?
For the past years since I quit my corporate life as a journalist, I've started building several projects that embody the guidelines I mentioned. I've served and addressed real problems for well-defined people who needs my solutions. Some of the things I've already built are the following:
Subscribe to My Mailing List
By subscribing to my exclusive email list, you can follow the growth and progress of these niche websites that I'm experimenting on. Subscribe now and you will experience a tell-all, no BS, and information overload newsletter. I'm a bit hesitant in publishing results on my blogs because of the following reasons:
I work hard to get results from my niche websites. When I publish a case study, I know and make it sure that people can replicate my result and process. Only people who want to genuinely implement and connect with me can access the hard work.
---
Subscribing to my newsletter means, that you're serious about learning. This means you will anticipate and patiently wait for my email updates and you will read them. I don't want my case studies to become one of your "Save Later/Save to Pocket" entries.
---
Well, there's a ton of "gurus" publishing their own case studies. Mine is not really that special except the fact that I practice what I preach and show real stats. I don't pretend that I know everything. This is why I want my case studies to be available to people who are genuinely interested and they can only access it through the newsletter subscription.
These things are nothing BIG. Anyone with the right skill, mindset, and grit can build what I've already built. The right question I guess is, will it pass the litmus test? For now, only time can tell. I too am curious about the possibilities.
What would happen next to my adventures?
How much money am I going to make?
How many lives will I change?
How many business owners will I help?
This is what Adventures of a Freelance Yuppy is all about.

SUBSCRIBE HERE
I Love Giving Out Value
I maintain a value-first attitude when it comes to building relationships. I love giving out what I have first and expecting nothing in return but an "Awesome! Thank you for this!" moment.  I know that people network to get something in return from people they meet. That's fine, but I'd like you to know first what I can do and help you with whether in your business and even in your personal life. That's like cutting the BS early on.
So that's it! I still have a few more things under my sleeves but you can get them once you make the initial contact by subscribing to my list. Let me know what you need help with and if I can do something about it, I would be happy to oblige. If not, I will help you connect to someone I know who can!
My desire to continuously improve myself led me to this path. I want to keep growing. I'm obsessed with the curiosity of what would I become. I love pushing myself to the limit and knowing what I can do more. One of the reasons why I left the corporate life is I want to fully commit to my growth. I'm an eclectic man. There a lot of things that interest my mind. From esoterics to brain improvement, mixed martial arts to writing a good copy, I have accepted the fact that I want to continuously learn in my lifetime. I'm happy and fulfilled in this journey.
If you love social media, you can easily connect with me by following these links:
I also blog on Live Love and Work Freelance where I share the behind the scenes of my life. I publish my regular life reviews, self-improvement experiments, personal musings, and other stuff on that website.
If you're curious about what I'm up to lately, you can also read my now page. I created this page so I can easily share with other people where my attention is.
Adventures Before 30
Here's a list of goals that I will accomplish on or before the age of 30.
Bootstrap and establish different businesses.

I am exploring varied entrepreneurial ventures. I will surely share my business blueprints to everyone who regularly read the blog. My aim is to start low-funded online business projects that have 90% chance to take off. Aside from online entrepreneurship, I am also looking forward to investing in traditional forms of businesses.

Make my first million $$$$$$$

Oh Yeah! Tell me, who doesn't want this? I know this is a very ambitious goal but heck this is not only for me. I have a fiancée to marry and siblings to support.

Have the fund to explore more the academic realm in my 30s.

A fraternity brother once told me that I belong to the academe. I shrugged it off but it's a remark that truly resonates with me. No, not that I'm a dork but I really love researching and geeking out. I would like to be in the field of science, medicine, psychology, engineering (though I'm not really good at math), and even in humanities. I'm also planning to rekindle my short love affair with law school.

Lastly, Pass this blog to another freelance yuppy who would continue the vision of the blog

Saying goodbye is not really my style but we'll all reach that number – 30. Of course, I'll still blog on my journal or start a new one about my adventures in my forties.
Travel, Explore, and Share my Adventures

I've always thought of being a digital nomad. The world is full of wonders that we cannot let ourselves miss it in our lifetime – not in 21st Century. Our forefathers had been traveling the world and had set their feet to countless foreign lands but there was no airplanes and ships back then. I can't let them outdo me haha :D

Have the choice to retire by the age of 30 or 40.

In our twenties, we have the opportunity to maximize all the God-given talents that we have. It's the best time to be the best that we can be. After my 30th birthday, I would like to have the choice to retire and teach the things that I've learned from past three decades of my life. I would also like to explore other passion and interest. Aside from self-centric reasons to retire at 30, I would also like engage in high-impact projects that would contribute to the improvement of specific communities. I rushed to do this in my early years but alas, I believe I haven't done enough.

Effectively Help at least 100 lives on this planet.

I believe that we have this innate lunacy of altruism. The best way to live life is to be of service to people who need our help the most. It is that one thing that would make us smile in our deathbeds. I'd like to help at least 100 people before I reach 30. This is not just the usual "help" that we're talking about here. I mean real help that would create effective improvement, meaningful changes, and sustainable system of progress in their lives. I hope you are one of those people that I can help someday.
These goals sound ambitious but why call it an adventure if it's not bold and daring enough for your appetite ;) I will conquer this journey and I would be really honored if you're going to take the challenge with me.
Short History
Adventures of a Freelance Yuppy has come a long way since its first launch on August 1, 2012 as a Facebook Page. The blog was first hosted on a Tumblr account but a self-hosted WordPress website has a certain degree of content management prowess that is hard to dismiss. Now, this website is using the ultra-awesome Genesis Framework from StudioPress which is a product developed by the blogging empire CopyBlogger.
I started this blog with five other freelancers with the aim of establishing the blog as one of the best go-to resources for freelancing related topics. Most of them are engaged and have chosen their own adventures so I decided to take the challenge alone.).
So this means, it's all ME here (and you)!